Wedding Deluxe Basket
MWD-0001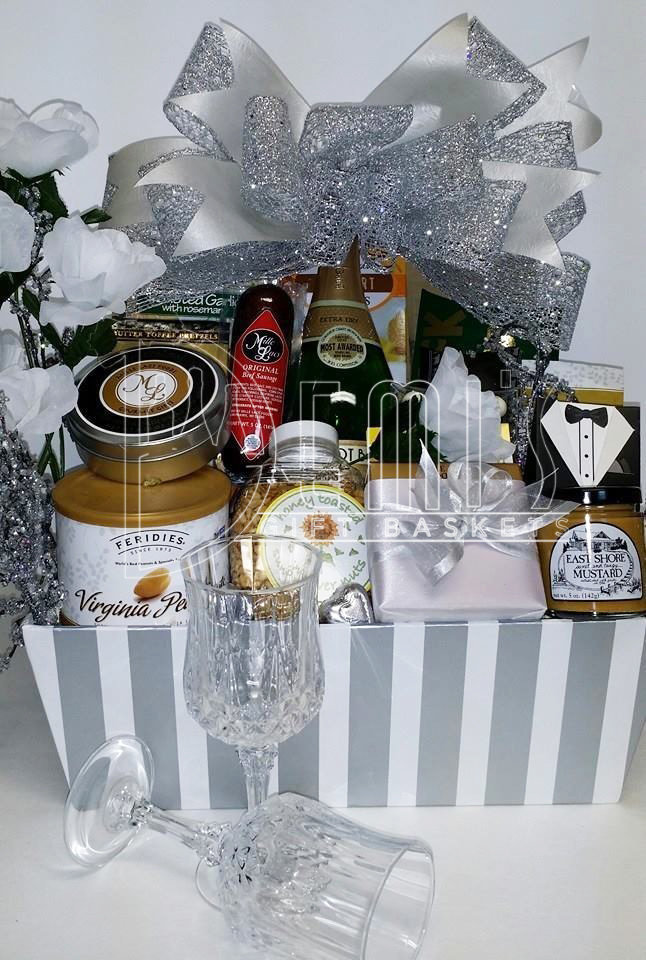 Champagne or Sparkling apple cider,

Partners Crackers - Oliver and Rosemary,

Mille Lac Cabernet Cheese Spread,
Roasted Peanuts,
Pistachio,
Roasted Honey Sunflower Nuts,
Eastshore Honey Twisted Pretzels,
Eastshore Sweet and Tangy Mustard,
Smoked Beef Sausage,
Fontazzi Butter Popcorn,
Fontazzi Butter Pretzels,
Too Good Gourmet Lemon Cookies,
French Truffle,
Two Champagne glasses.

Gifts contains alcohol. All parties must be 21 or over.
Acknowledge (0)
Champagne or Sparkling apple cider