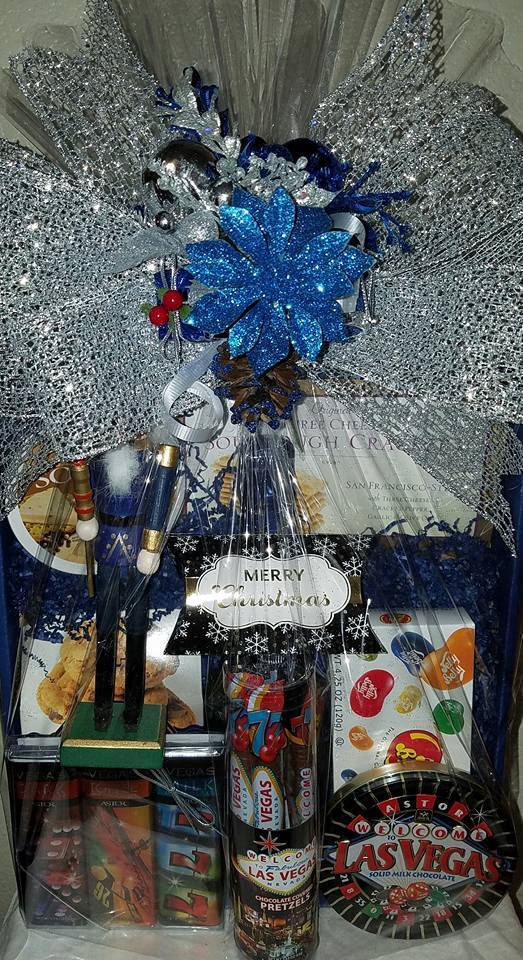 Las Vegas Christmas
SKU CH-0041
Product Details
This magical bottle of Mumm's is a creamy, effervescent and slightly sweet release- and a perfect accompaniment to an assortment of delicious foods. Handpicked grapes from the Napa Valley and the highest quality methode champenoise process make Mumm the premier Napa Valley producer of sparkling wines in California. Packed in a gorgeous royal blue box, they will savor this delicious treat with Sonoma Jack cheese, Three cheese sourdough crackers, Chocolate chip walnut cookies and a bag of Ghirardelli dark and sea salt caramels. Exquisite!
Note: this basket contains alcohol.
Delivered in its shipping box by outside vendor.
1 - Champagne
1 - Crackers
1 - Ghirardelli Squares
1 - Chocolate Chip Walnut Cookies
1 - Cheese
1 - Las Vegas Chocolate Tin
1 - Las Vegas Chocolate Covered Pretzels
1 - Las Vegas Milk Chocolate Bar
1 - Holiday Candy
1 - Nutcracker Decor
Save this product for later