Las Vegas Chocolate Delight
LV-0039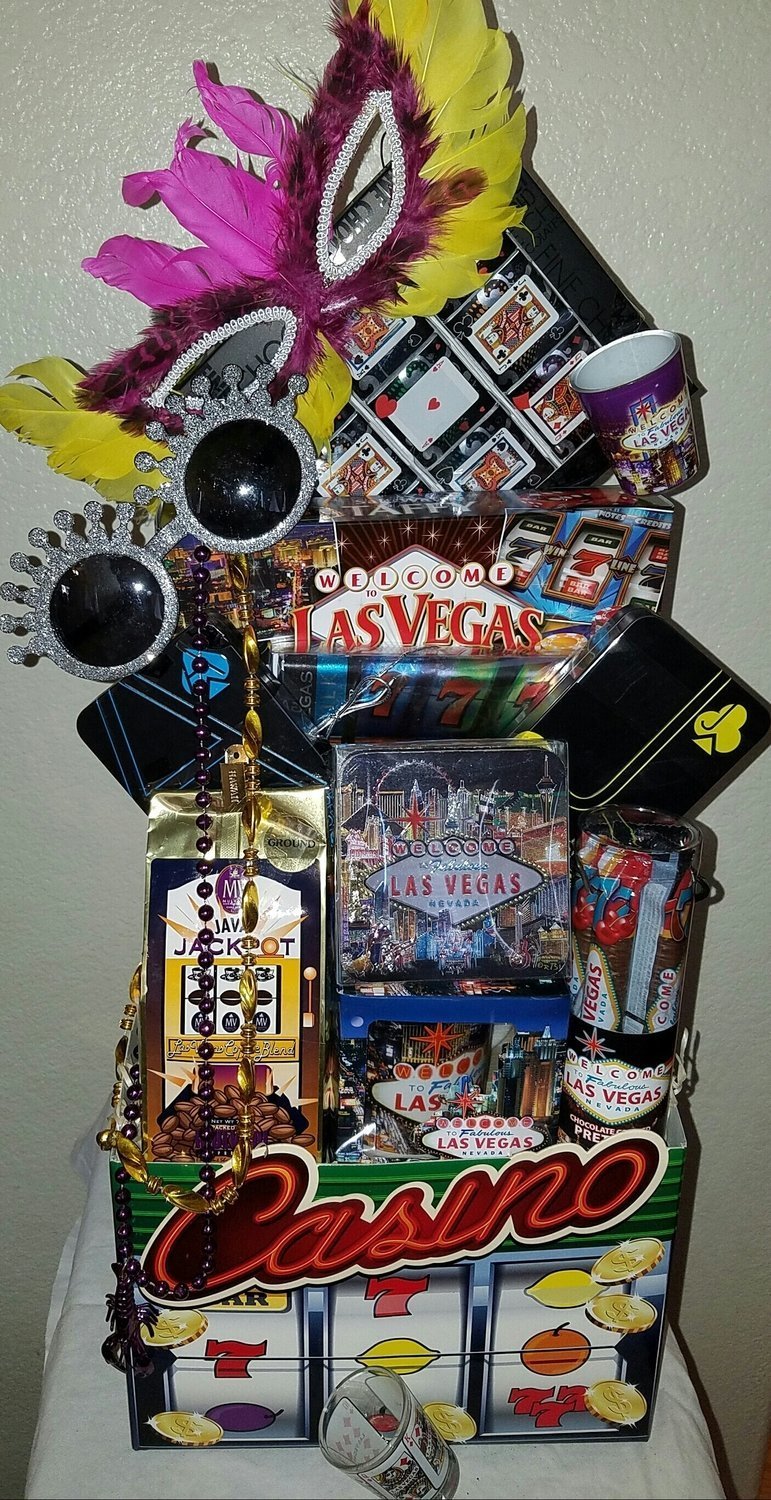 Have a sweet tooth? This Gift Basket has almost all Las Vegas themed chocolates and treats inside a travel friendly Vegas gift box.
Chocolate Covered Pretzels, 3.35 oz.
10 Gourmet chocolate thins.
Graham cookie & marshmallow milk chocolate.
Astor chocolate peanut brittle.
Wolfgang-puck European style coffee.
Astor Belgian milk chocolate peanut butter cups.
Astor Belgian dark chocolate caramel sea salt cups.
Three assorted Astor Belgian chocolate bars.
Vegas coffee mug.
(contents can vary based on availability)
Name of person (or Hotel guest registered under) going to
Your name/number for any questions
Add $3.00 Bell Desk room delivery tip
YES (3)