Celebrate!
CSS-0003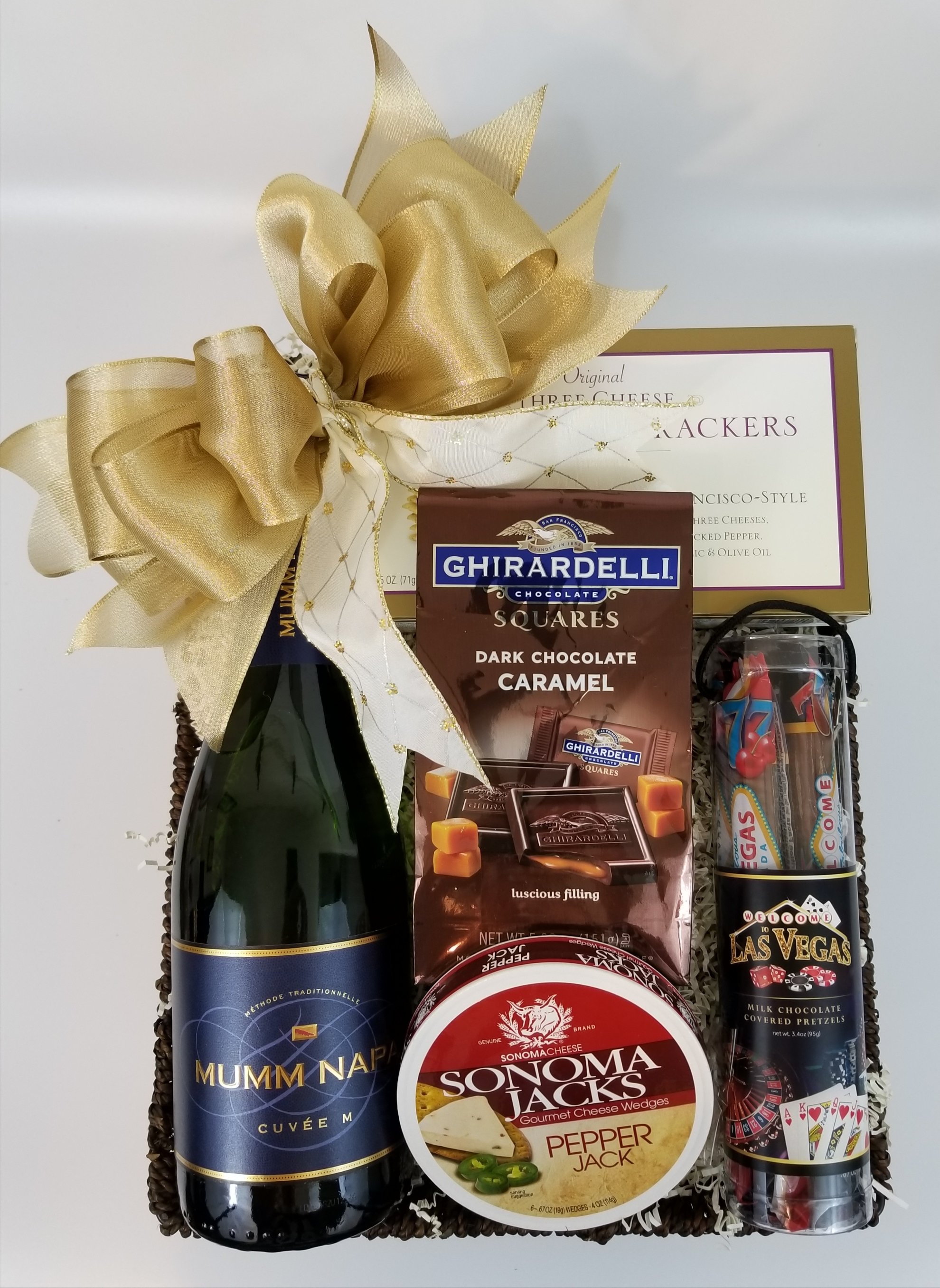 - Mumm Napa Champagne
- Three Cheese Sourdough Cracker
- Sonoma Cheese Wedges Pepper Jack
- Three individual Almond chocolate Biscotti
- Gharidilli Caramel Chocolate Square
- Thin Addictive Almond Cranberry Treat
Note: this basket contains alcohol
Price includes tax and delivery

Gifts contains alcohol. All parties must be 21 or over.
Acknowledge (0)